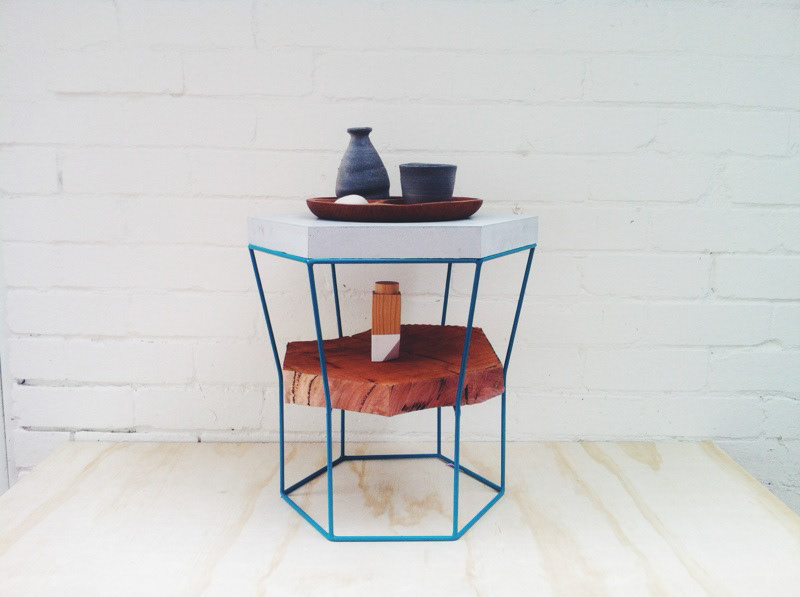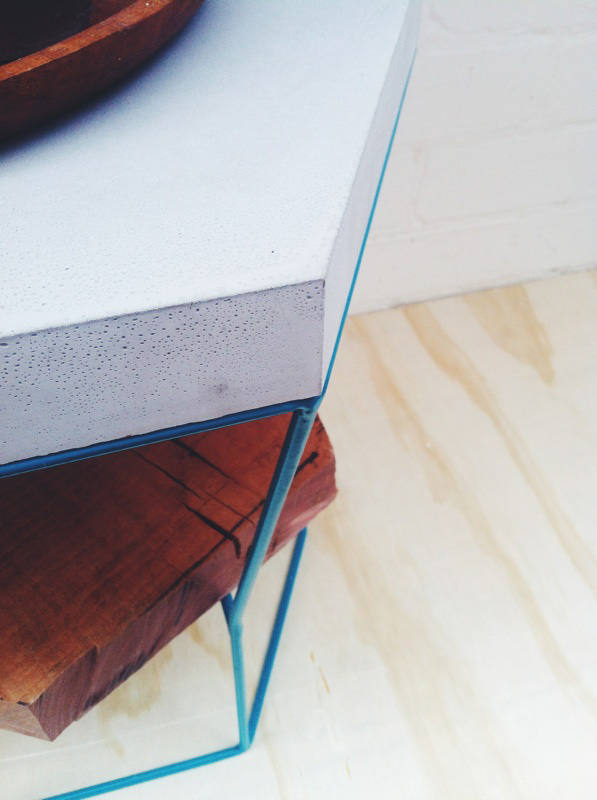 I've recently developed a new, 50mm thick, hexagonal mould for concrete shelves in the LINZI stool + side-table. I've been experimenting with pairing it against salvaged Eucalyptus from the Blue Mountains, NSW (it was going to be fire wood!).

I really like the mixed media contrasts of sharp, geometric, smooth concrete against the thick, rough-cut chunk of gum. I'm using a premium quality, floor levelling concrete to achieve the smooth surface and finer edge detail in the concrete, which is proving successful and deletes the need to polish the surface post release from the mould. Yippiee.
The LINZI Stool + side-table is available through Cafe Culture + Insitu - please note that the images provided here are of my experiments, and are not available to purchase, yet!