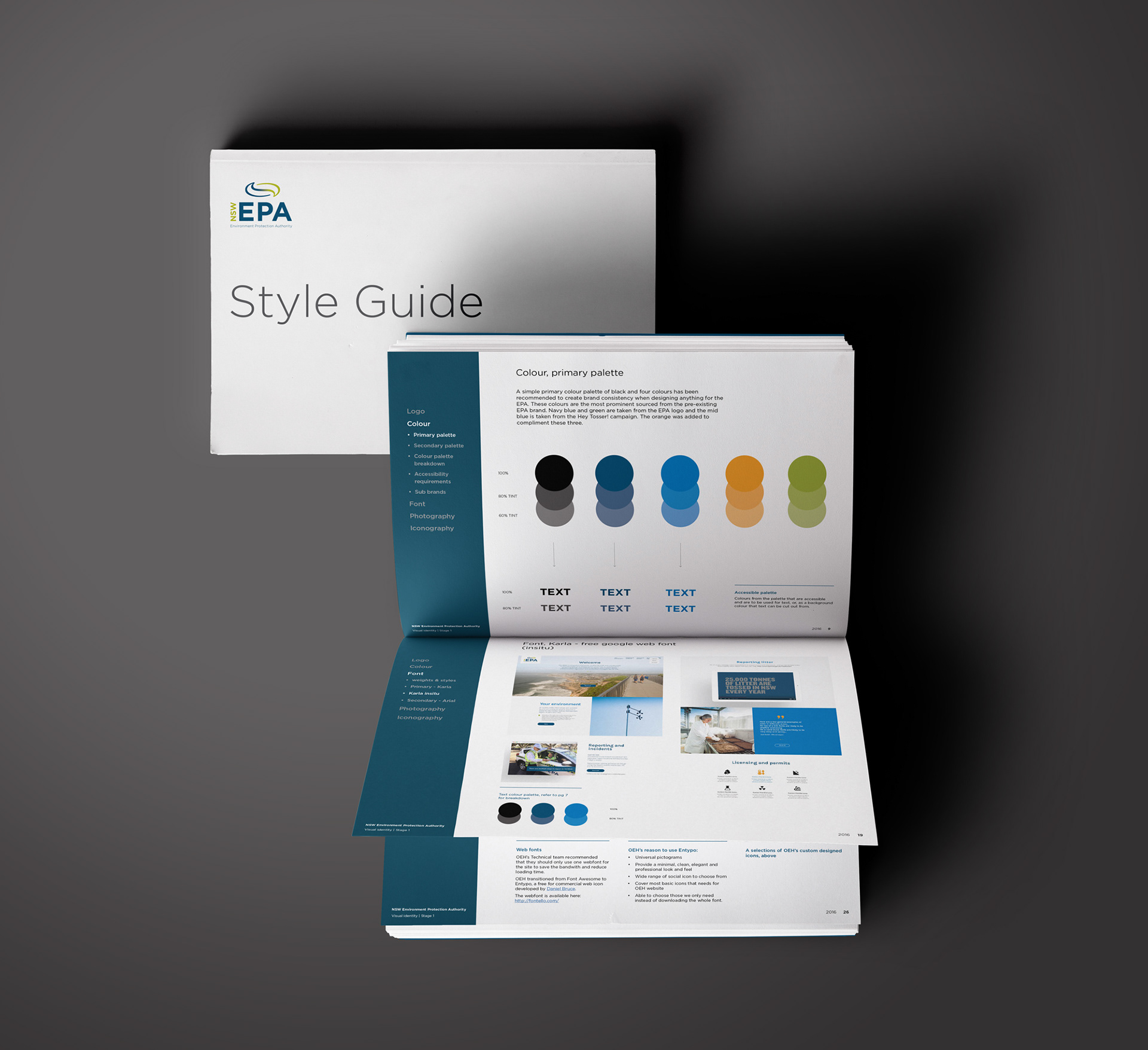 I refreshed the NSW EPA's logo and fleet vehicles in 2015, and in 2016 I was tasked with creating a style guide to inform the development of the agency's new website. While consulting with internal stakeholders, I created a set of design guides and rules for the application of fonts, colours, icons, logos and images. My principal focus was 
on colour and its application. It is important that visual design products in government are accessible. For example, when working with colours, designers must take into account the needs of people with low vision. The NSW state government 'aims to conform to W3C's Web Content Accessibility Guidelines (WCAG) 2.0, with a focus on achieving a minimum accessibility level of 'AA' within these guidelines.'


The digital design agency Razorfish won a tender to create the EPA's new website, and it emailed the EPA web development project manager to say that "it was the best government Style Guide" the company had ever used.