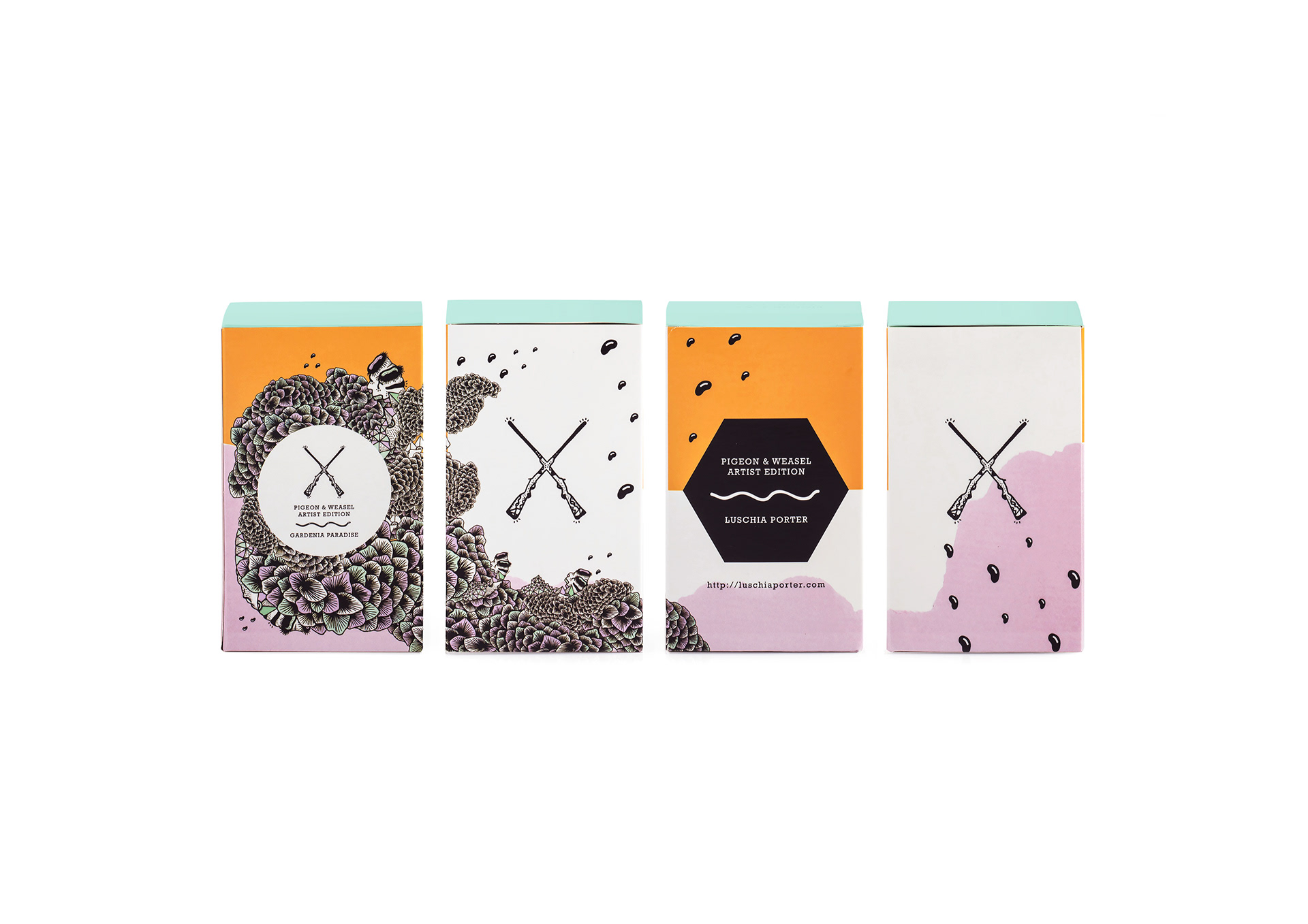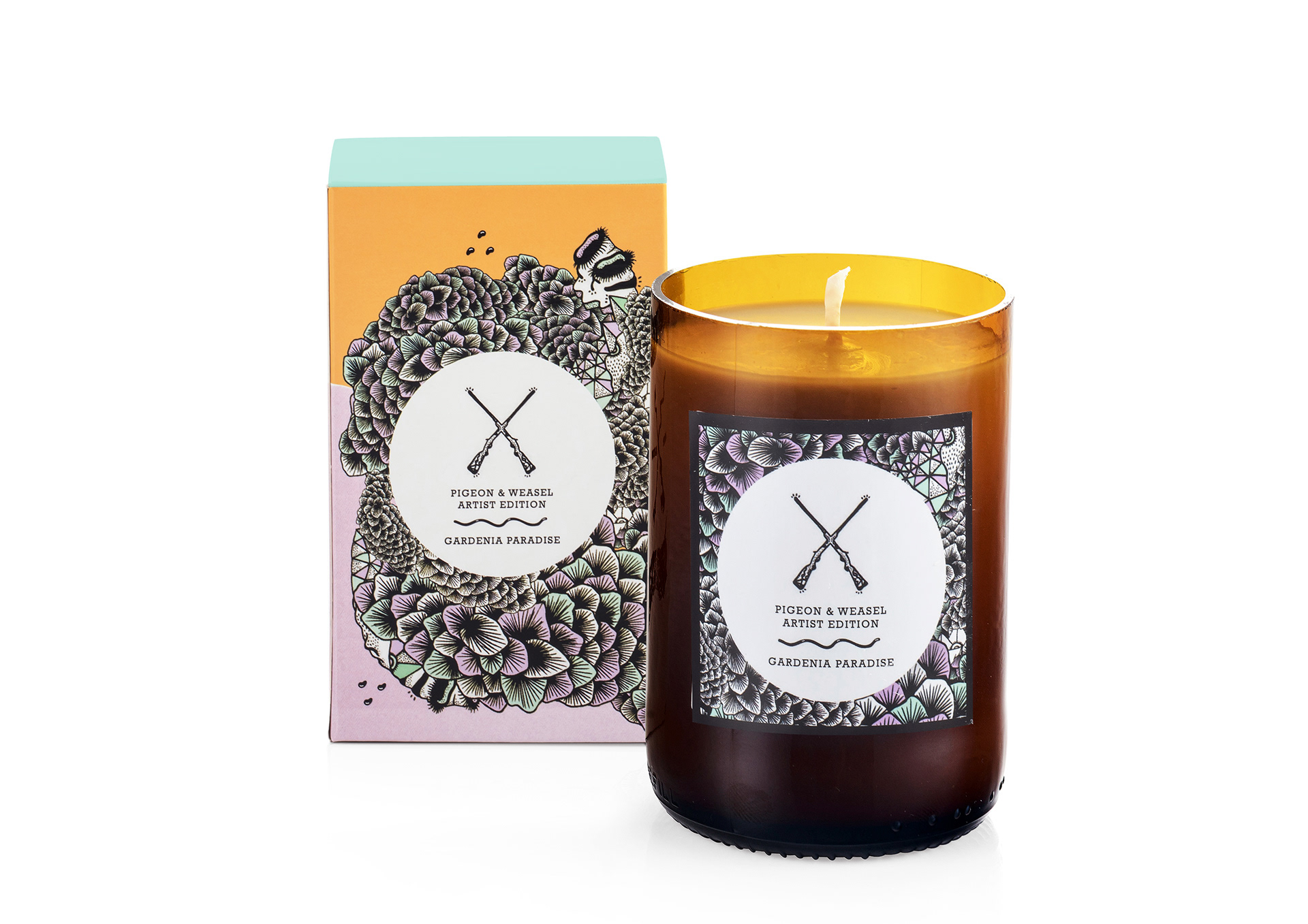 I was invited to design an Artist Edition package for Pigeon and Weasel - Sydney soy-wax, candle-makers.

I was allocated the scent Gardenia and decided on the name 'Gardenia Paradise' to push my design away from the traditional connotations that the scent Gardenia embodies. I felt Gardenia could be considered a more youthful scent and so created a vibrant, leafy and mystical look for the package and label.

P&G hand-pour each candle in Sydney into recycled beer bottles! It's an awesome, affordable and sustainable gift. Available online @pigeonandweasel and retailers Australia wide.